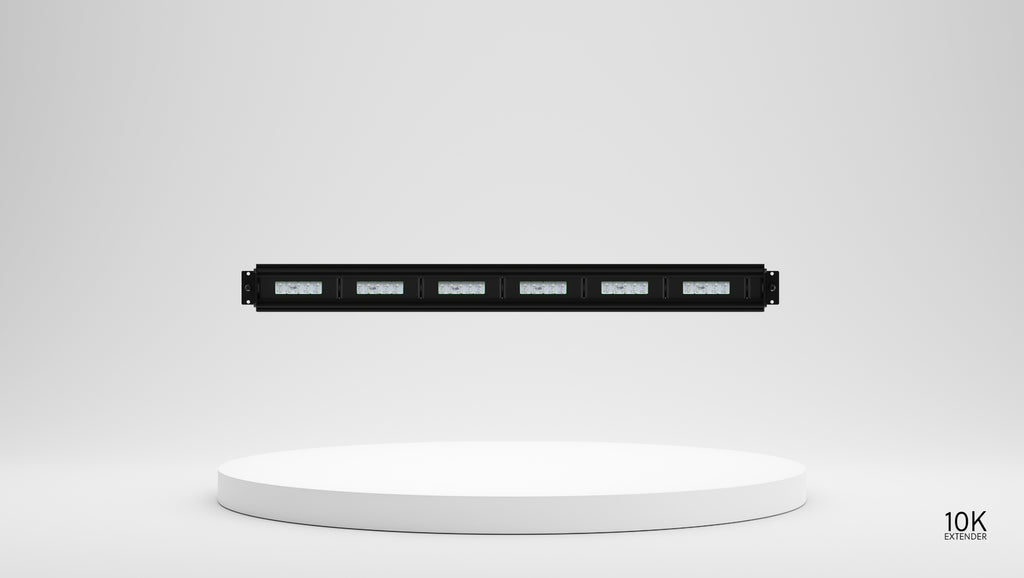 NEXT
PREV
Zoom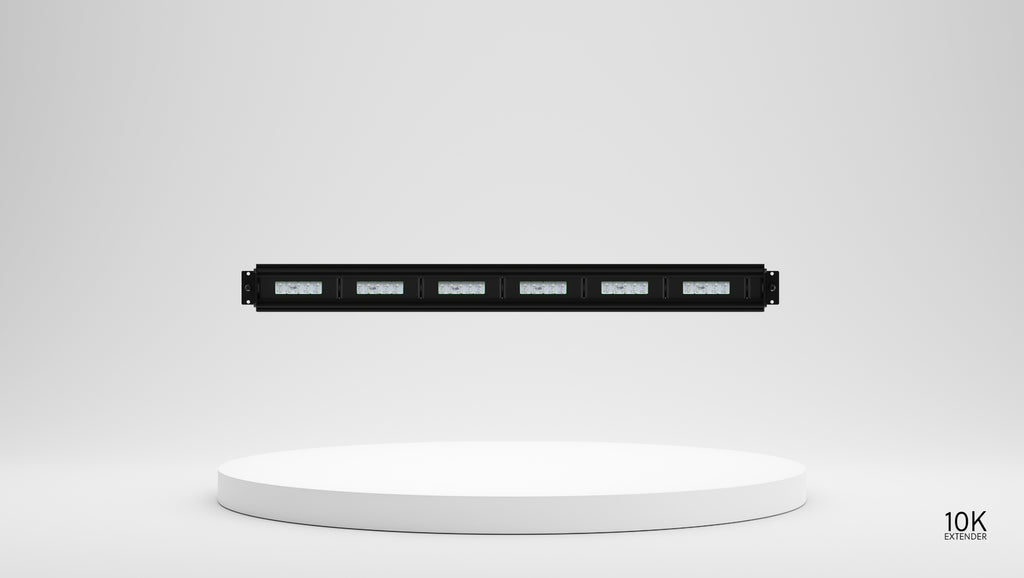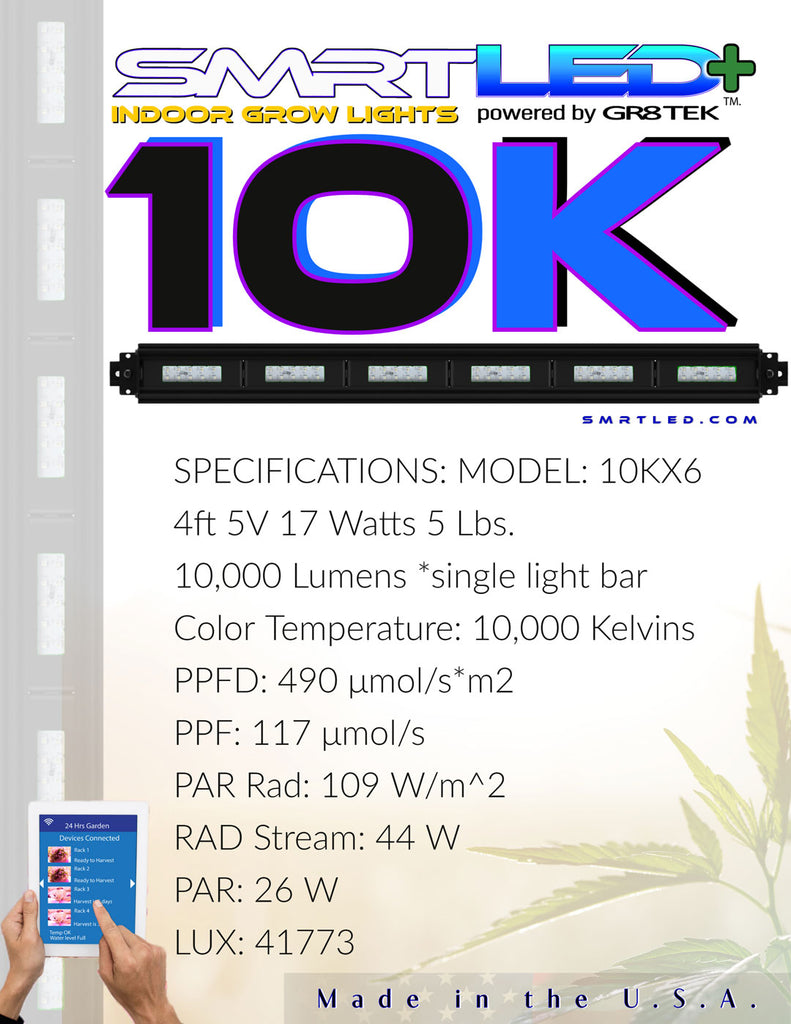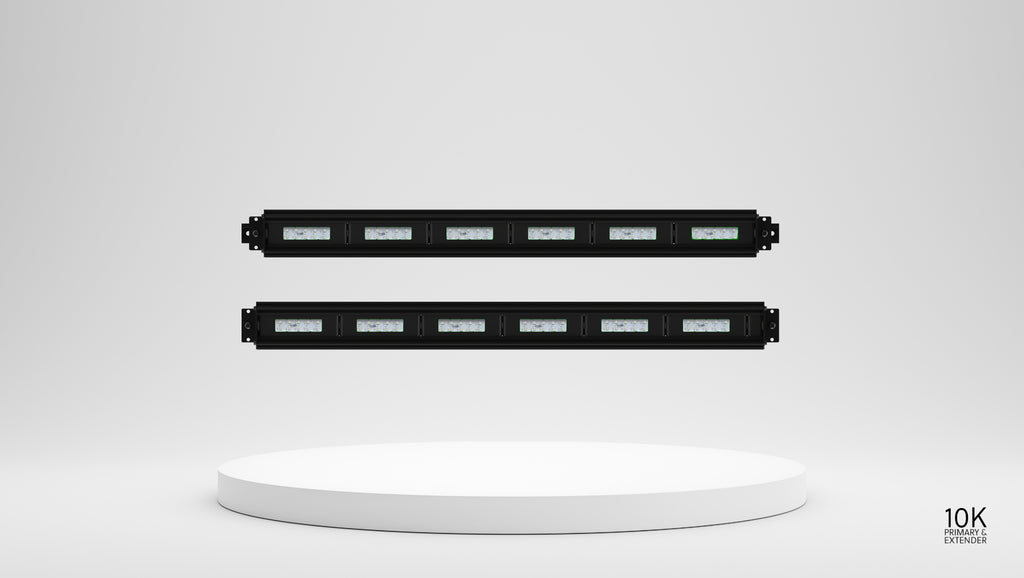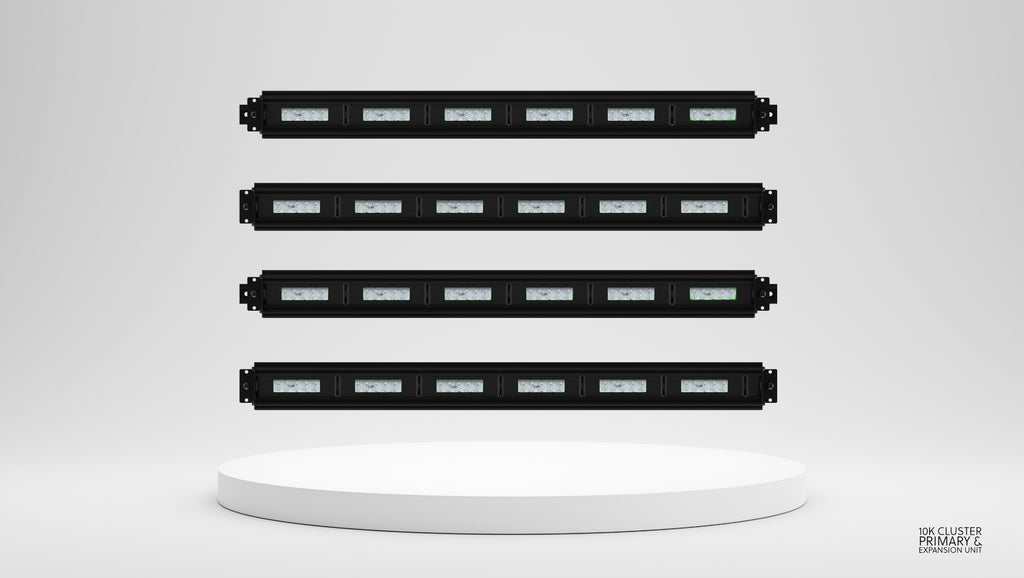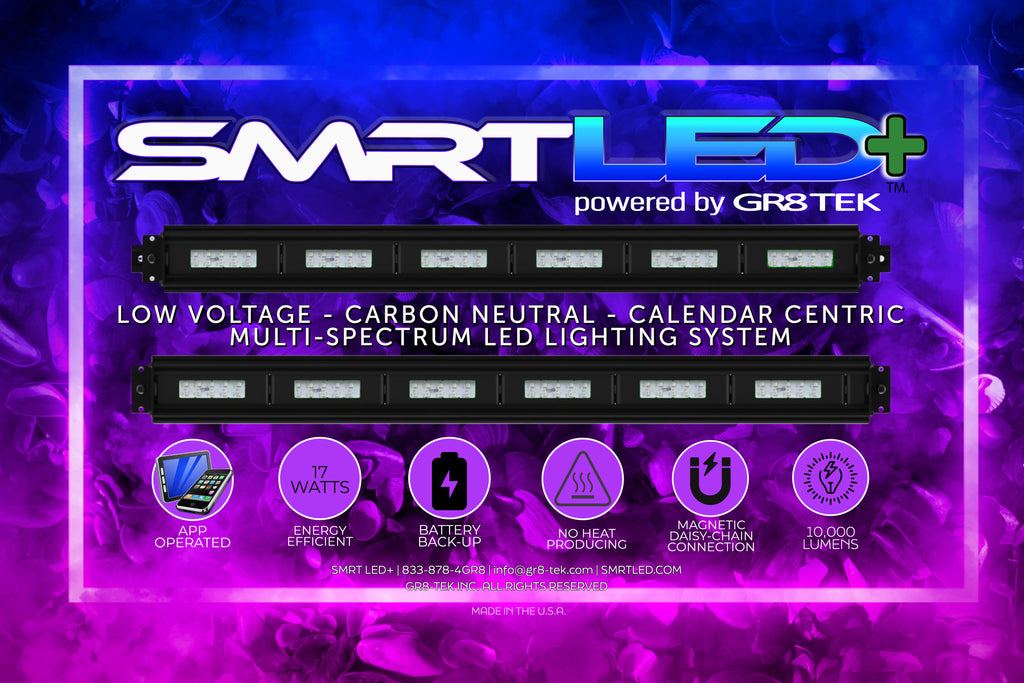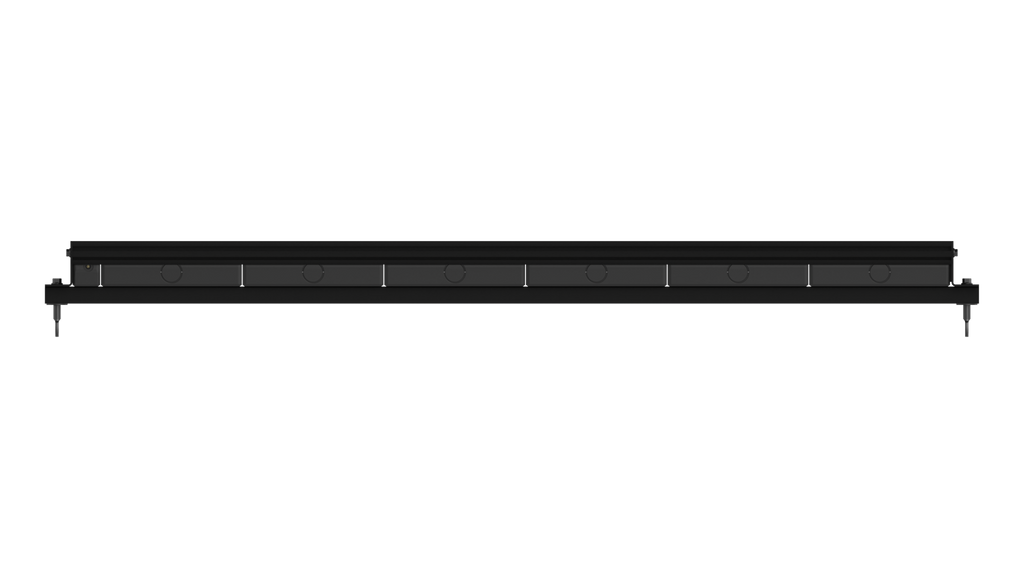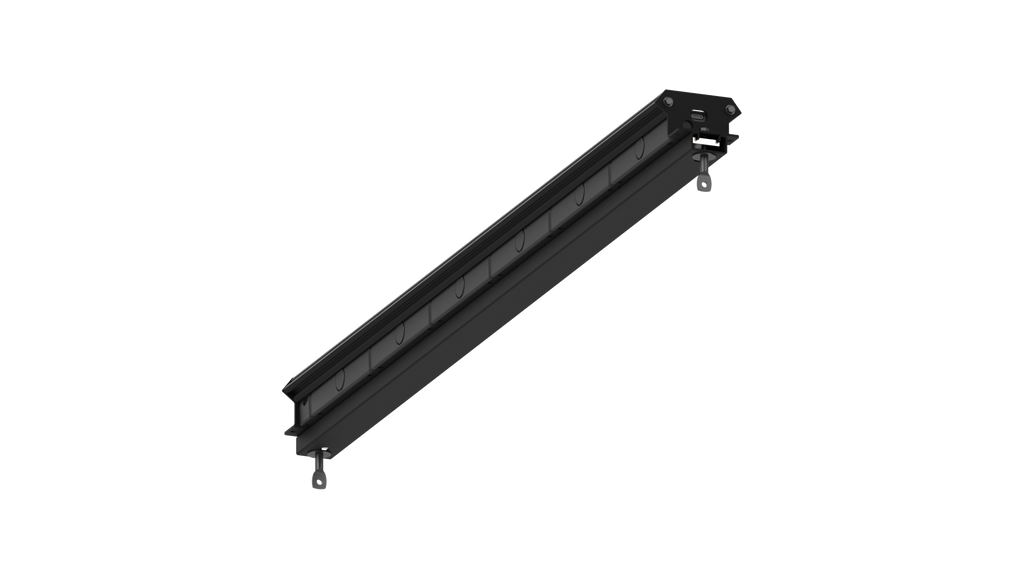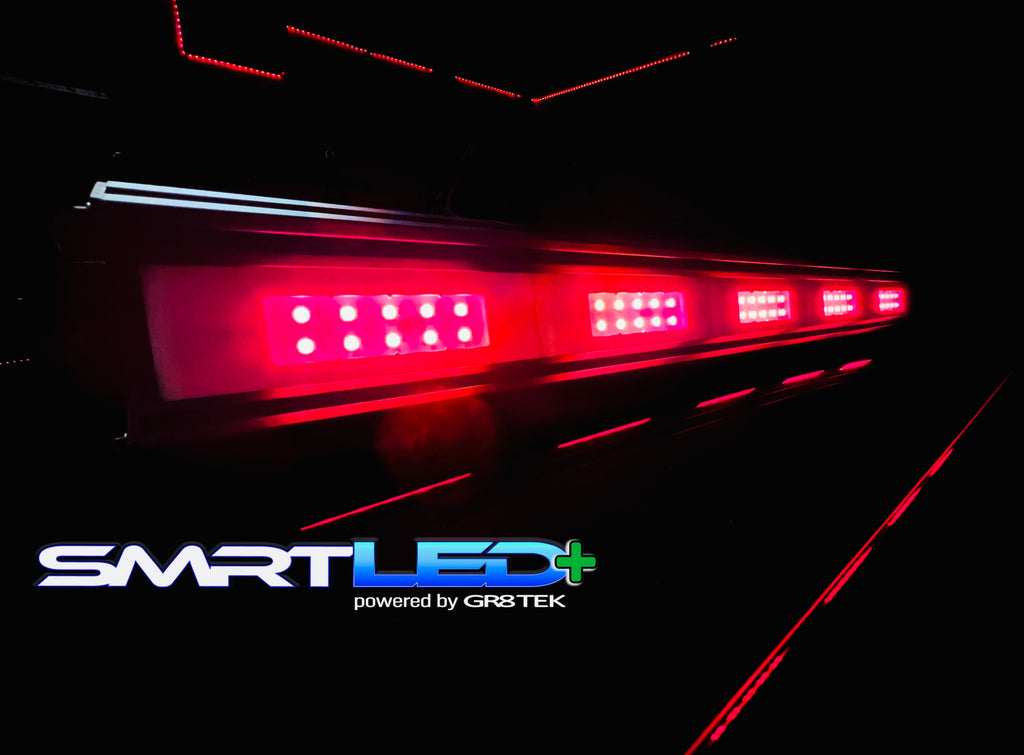 SMRTLED+ 10K | 4ft [EXPANSION]
Availability:
In stock 19 items
BUY MORE AND SAVE!
Spend $49.00 or more and get FREE SHIPPING!
SMRTLED+ 4ft [EXTENDER]
[4ft -PRIMARY REQUIRED TO OPERATE]
4ft [EXPANSION]

4ft 5V 17W | Weight 5.5 lbs. single bar

10,000 Kelvins | 10,000 Lumens - single bar
490 PPFD μmol/s*m2 | 118 μmol/s | 26 PAR Watts
Expands to multi-cluster [6x6] Weight: 150G

Full Brightness White 12" from surface. 46.2 FC
6" from surface. 157.1 FC @ 0.5A [Foot Candle]

Operating Temp | - 40°C to 85°C

Storage Temperature | - 40°C to +100°C


Consist of: 6 Extender bulbs | 1 Micro-Transformer

1 - 41in - Aluminum Rail

2 - 41in - Aluminum Reflective bars

8in magnetic dongle (sold separately)
Add additional 10K expansion strips to increase the length and coverage area!


✅ Quickly Extend the Length
The SMRTLED+ 10K EXP grow lights magnetically snap together and can easily extend in 41" increments by adding on extender packs. 
✅ Easy Installation
The SMRTLED+ lights have a toolless install and are ideal for vertical and horizontal lighting. Arrives fully assembled and ready for use on your indoor farm. The safest ambient light that can be used to approach the dark areas in your home & office.
✅ Combining Lighting & Technology
The 10K is engineered to bring maximum luminosity on low-voltage power. Giving indoor farming a cost-saving advantage. Delivering 10,000 Lumens on 14W of power and allowing full control of the visible color spectrum without the heat of a ballast. Software [included with membership subscription] for better quadrant scale lighting power management & App Grid management control. Operate your lights on battery backup during those off-grid off-peak hours. Go back on the grid after 2 hrs. and recharge.
✅ Energy Saving & Reliable
The SMRTLED+ lights come with a 5-year warranty. Just return for a new replacement. SMRTLED+ powered by GR8TEK delivers full off-grid growing independence and saves you money. Never be left in the dark or worry if your lights are cut off. Stay on with our SMRTLED PDU rechargeable battery when the power goes off. [sold separately]
More from this collection
3 year warranty on all products